Dona benessere a chi ami
---
Print Design 2021
---
Elysium is a oasis of peace and relaxation located in the heart of Mantova (Italy), a charming a small renaissance town located in the northen part of Italy. They are know for recreating an intimate and relaxing SPA program which includes sauna, turkish bath, emotional shower, etc.

The Christmas campaign was designed to promote the act of "gift wellbeing to your loved ones" (Dona benessere a chi ami), as a caring act of kindness. The final insight was executed and designed for a 50x70cm poster, A5 leaflets and social media posts.



@elysium_benesserespa


Pier & Ari Wedding
---
Web Design 2021
---
This sweet and madly in love couple commissioned me to design the website of their most special day.


According to the color decisions made with Arianna, the website is designed to recflect the essential, elegant and bright atmosphere. It allows users to discover the highlights regarding Pierluca and Arianna's wedding day – including the possibility to RSVP, contribute to their Register which in this case was an help for their dream honeymoon in Australia.
piereari.com

Travel Memories
---
Editorial Design 2020
---
Travel Memories is a collection of publications that wants to value my experienced as a family and human connection as the main focus in the travel narratives. Against the backdrop of having the convenience of taking photographs with our phones and amassing the huge amount of images we can access with our fingertips– it is wonderful to recall experiences from the past and memorialize and curate them in the analog medium of a concrete book.

Each travel narrative is a selection, categorization and pairing of mainly photographic memories that honor the warm kindness, stunning views and unique cultures that could only be seen though the eyes of a conscious traveler. These publications show gratitude towards the open-minded eyes that my family taught me to travel with and, at the same time, enhances the light-heartedness action of experiencing the world.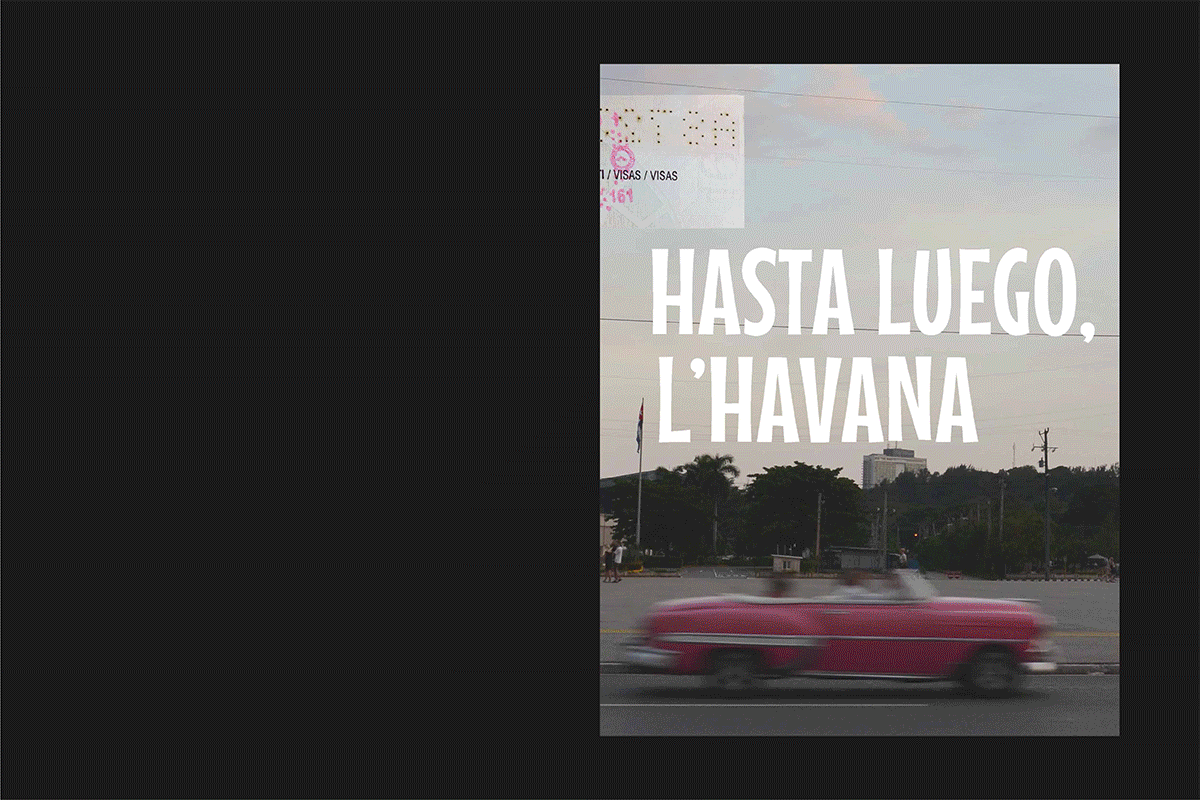 L'Havana, Cuba 2015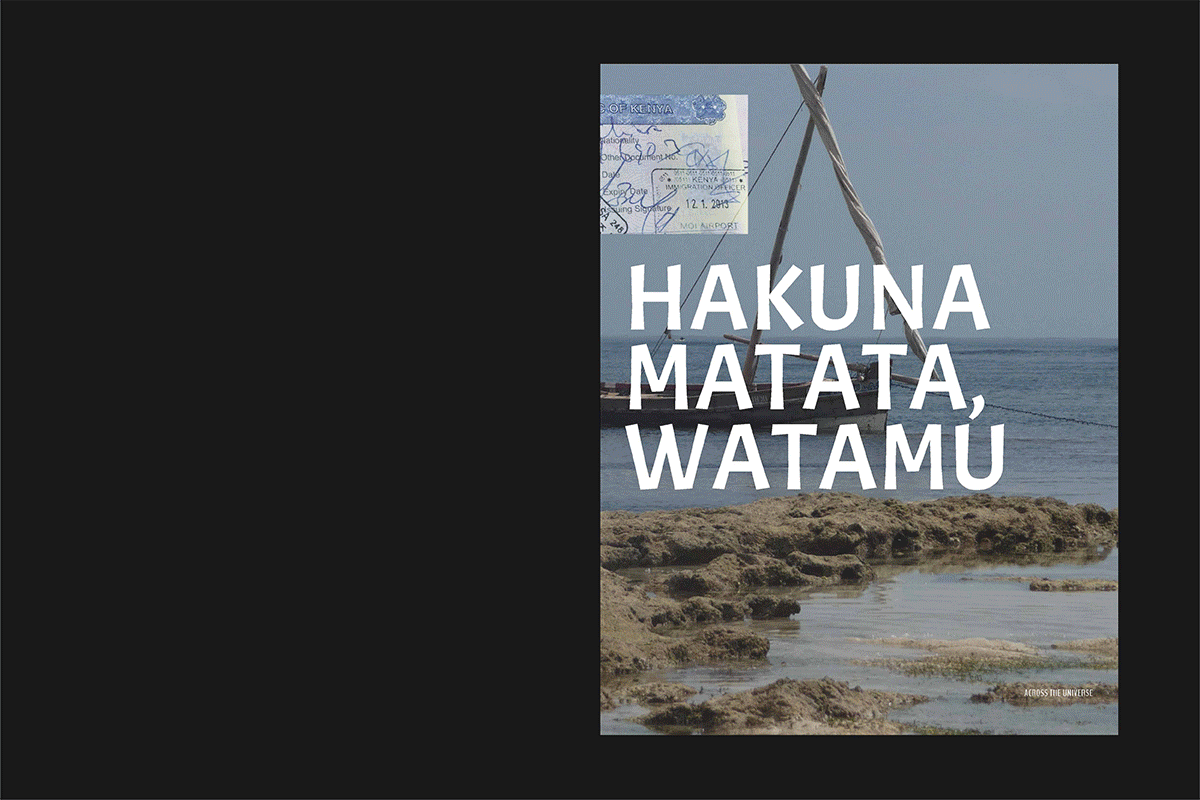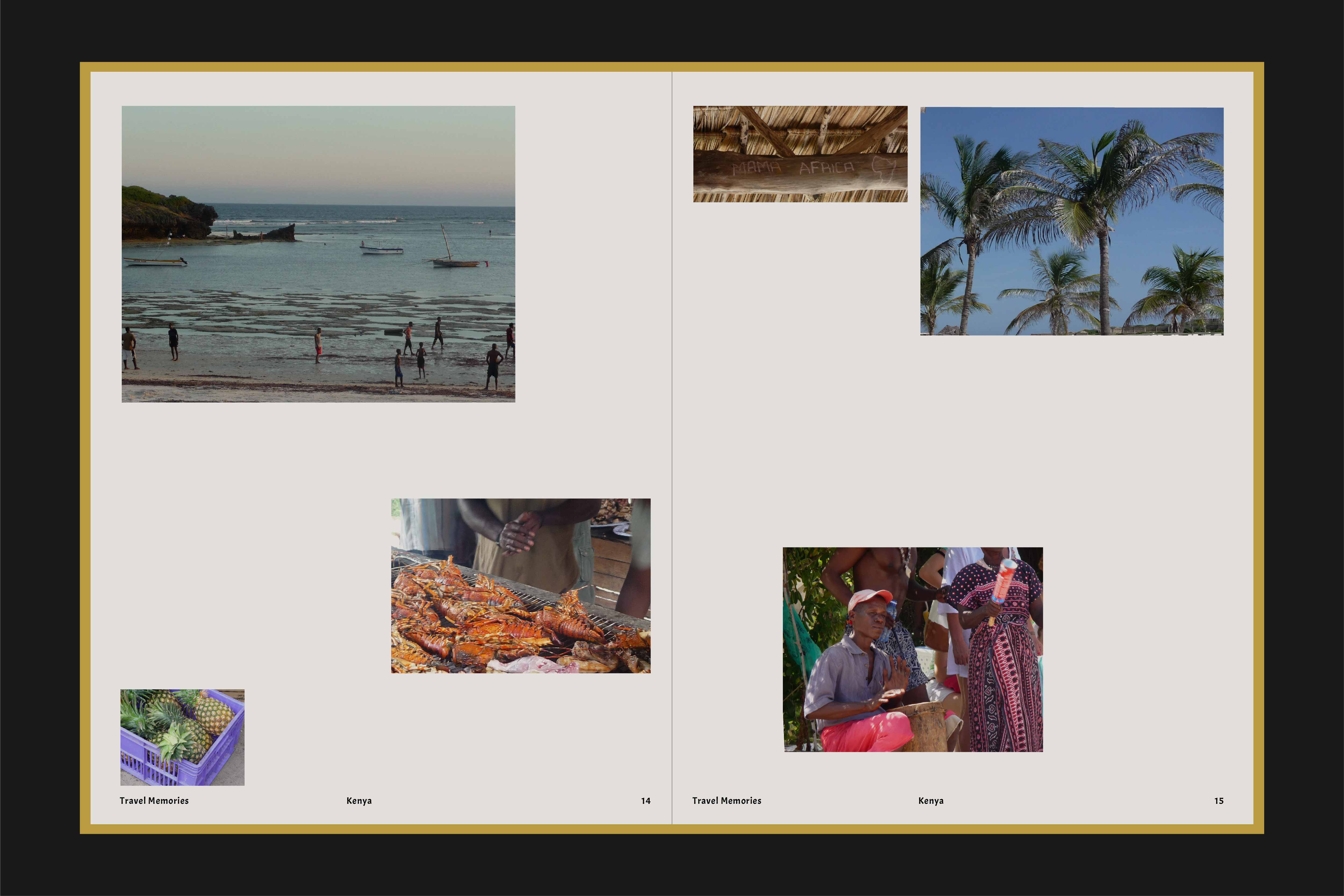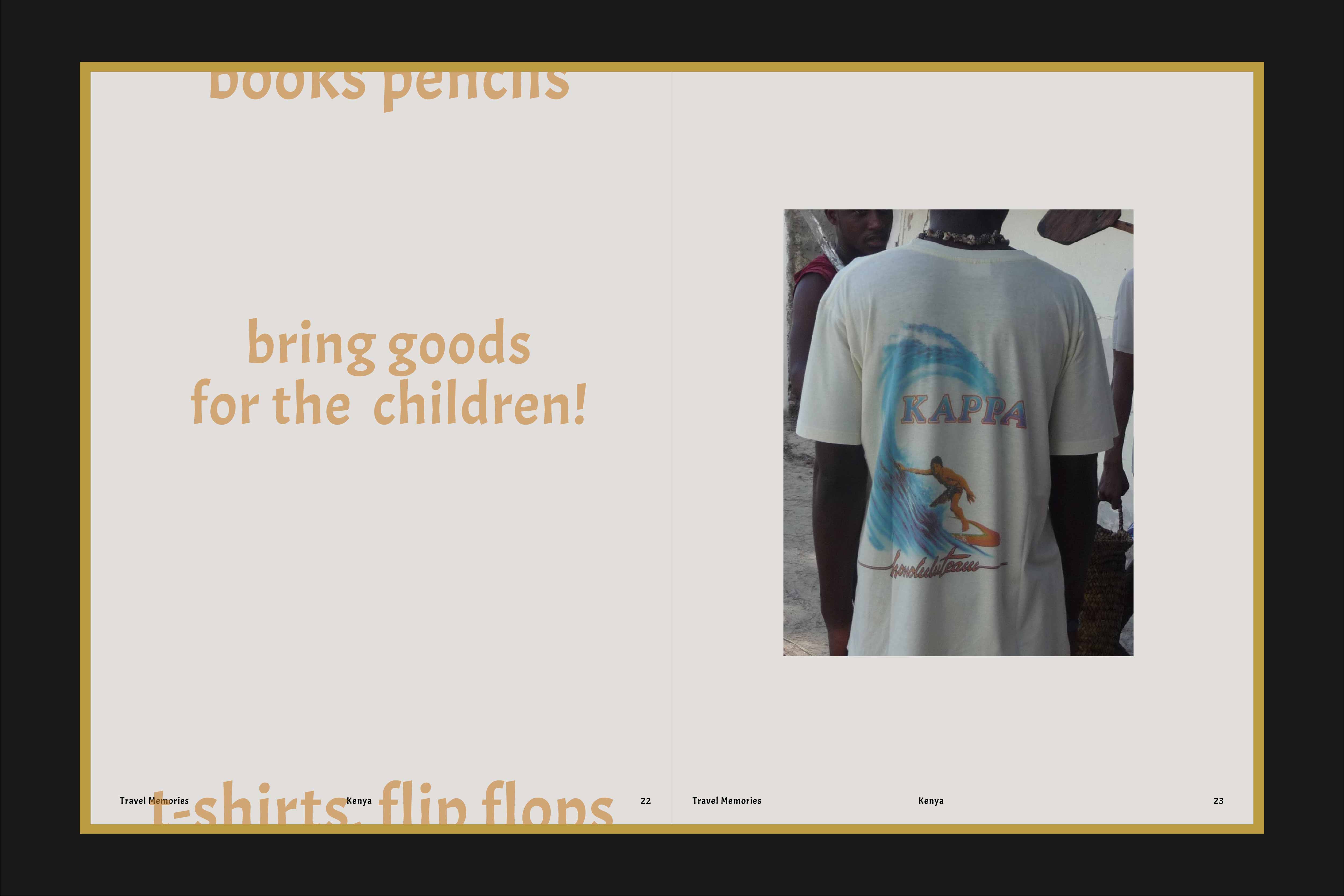 Watamu, Kenya 2013
Juno: Inspired by the Sea
---
Brand Identity 2020
---
Juno is a brand identity concept of a canned sparkling juice inspired by the flavors, colors and shapes of the Mediterranean sea. Its brand identity is built and developed around the vibrant energy of the warm and sunny Medieterranean coast, where nature is the pure protagonist of the experience in order to evoke the fresh and pure sensation of the flavors along the Mediterranean coast.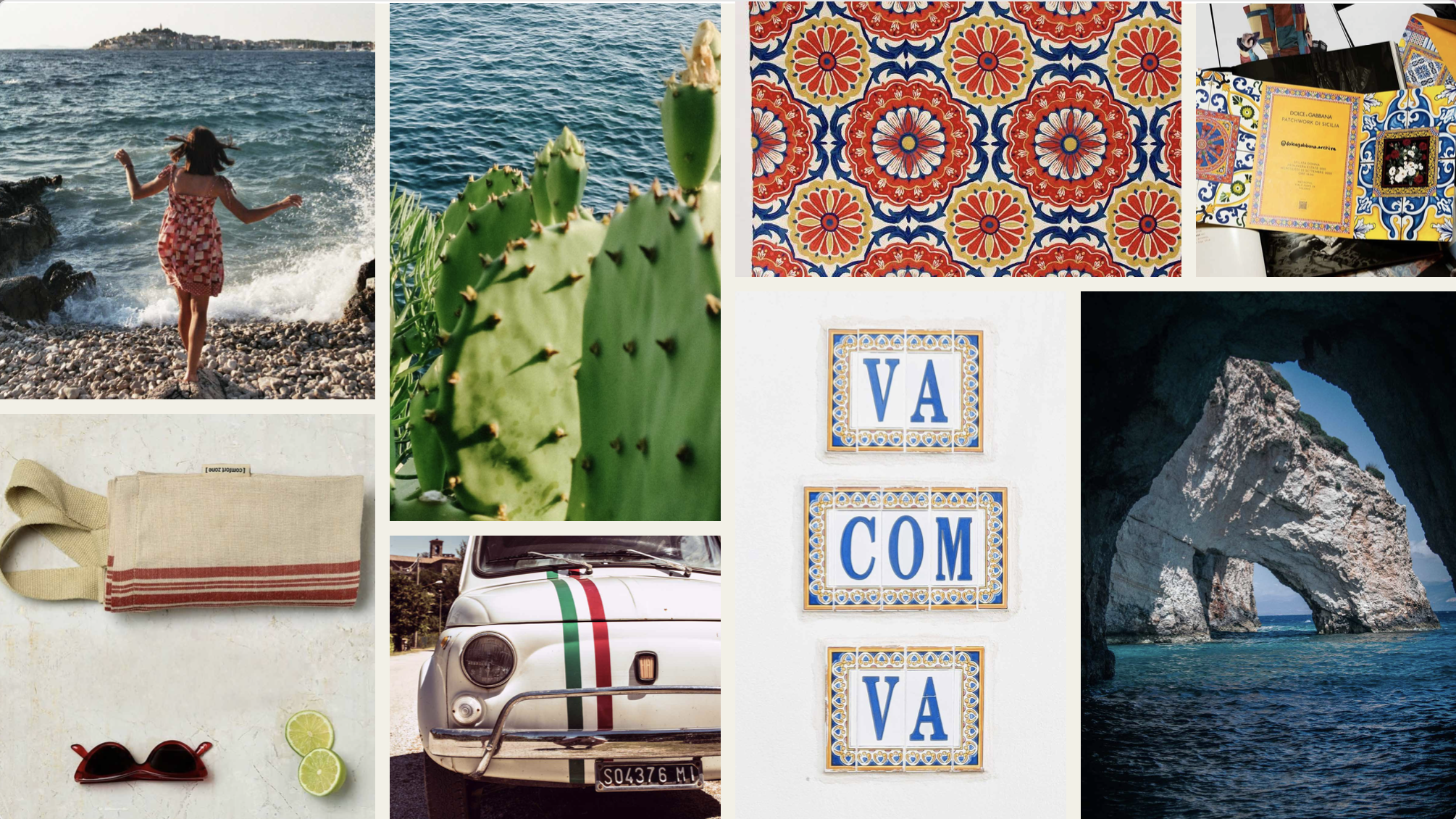 Light Up Your Future
---
Banner Design 2021
---
Ajkun Ballet Theatre is a ballet company that promotes diversity and integration all by bringing its art around the world.
The Trainee Program is one of the majour dance education programs that the company offers and "Light up your future" promotes and communicates the inspiring values that resides in the program. A series of three banners to be published in three different moments on
au-di-tions.com.